Launching The Book Room's Writing Retreats
April 11, 2023
2023-04-11 11:07
Launching The Book Room's Writing Retreats
Launching The Book Room's Writing Retreats
Today I am launching The Book Room's Writing Retreats, the first of which feature three brilliant authors.
I have teamed up with The Rook Retreat in Amberley, West Sussex, to create a magical two days of writing with some of your favourite authors.
The Rook Retreat is situated in the Amberley Wildbrooks, an 800-acre nature reserve and Area of Outstanding Natural Beauty. From Alice Meynell and John Galsworthy to DH Lawrence and David Sedaris, many celebrated authors have been inspired to live and write around Amberley Wildbrooks and you can see why…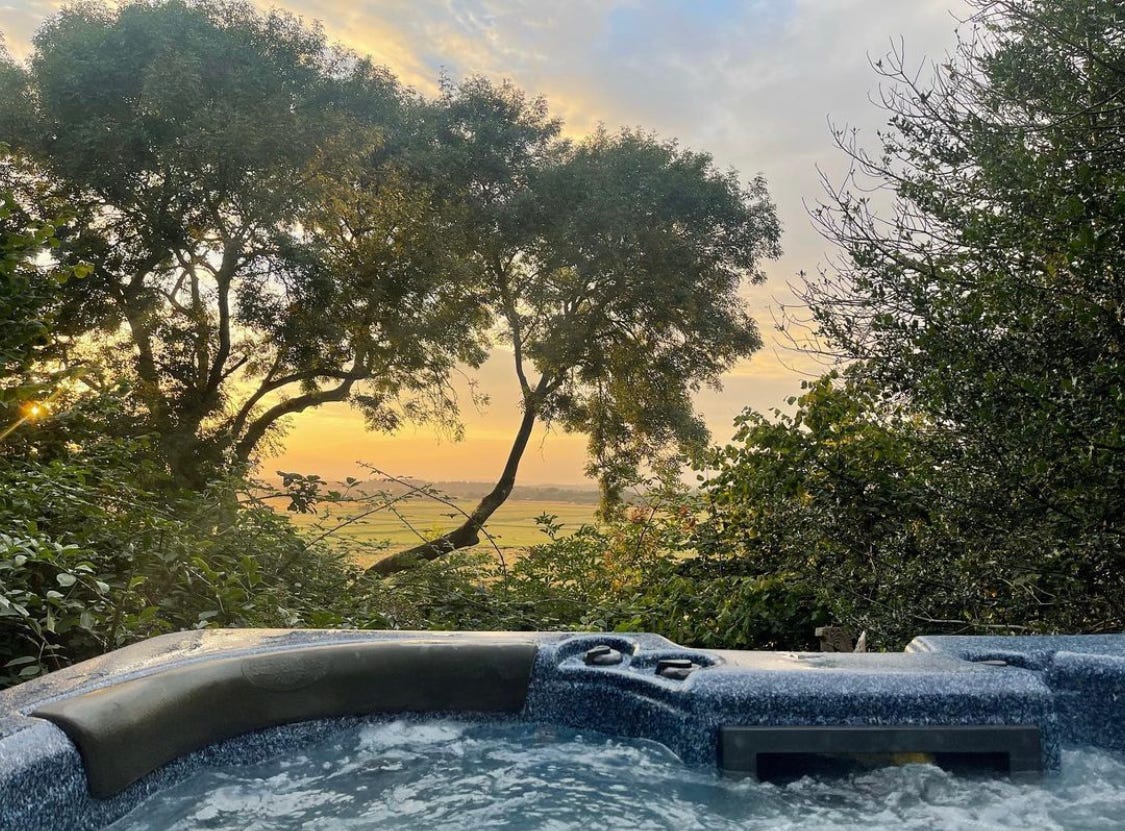 The Rook Retreat is beautiful both inside and out:
There are plenty of places to write or relax while you are there, including The Hide, a cosy studio nestled in The Rook's ancient woodland…
Or your own desk outside among the trees…
These retreats are created to be intimate because not only will you get to hang out with your favourite authors, hear them speak about/read from their own work during a chat with yours truly, and take part in an author-led writing workshop, but they will also be staying for dinner, and so you will be sat around this table with them enjoying an incredible vegan meal created by in-house chefs, or (weather permitting) we will dine out under the stars in the Forest Kitchen, while we chat about all things fact and fiction…
But let's get down to the nitty gritty, what you really want to know is, who are the authors who will be joining us for our first three retreats.
Well, first up on May 11/12th, it's Victoria Smith, author of HAGS, who will be leading our women writing women retreat.
Next up, for our June 15th/16th retreat, we will be joined by Sunday Times Bestselling writer of Greek myth, Jennifer Saint, author of ARIADNE, ELEKTRA and forthcoming ATALANTA.
Then, for our September 21st/22nd retreat, we will be thrilled to have Costa Prize winning author Monique Roffey sat around that table for dinner with us, writer of THE MERMAID OF BLACK CONCH among many, many others.
These retreats are for writers and readers, so you can spend your two days taking part in the workshop, or booking in a free one-to-one with me to discuss your work in progress, or writing in one of the various locations. Or you can just come and join us as a reader, and be part of building a book-loving community – your role will simply be to lounge in the hot tub while everyone else is hard at work!
Over the next week, I'll tell you more about each individual retreat and author, but in the meantime you can find out more and book your place over at The Rook Retreat.
These writing retreats promise to be something really special, but be warned, places are really limited as we only have space for between six and eight people around that dining table you can see, so hurry over to The Rook Retreat if you want to reserve your spot now.
Any questions, drop me a line on the usual email address: hello@thebookroom.uk
I do hope you'll be able to join us.
Anna x