On The Ninth Day of Christmas
November 13, 2022
2022-12-30 13:51
On The Ninth Day of Christmas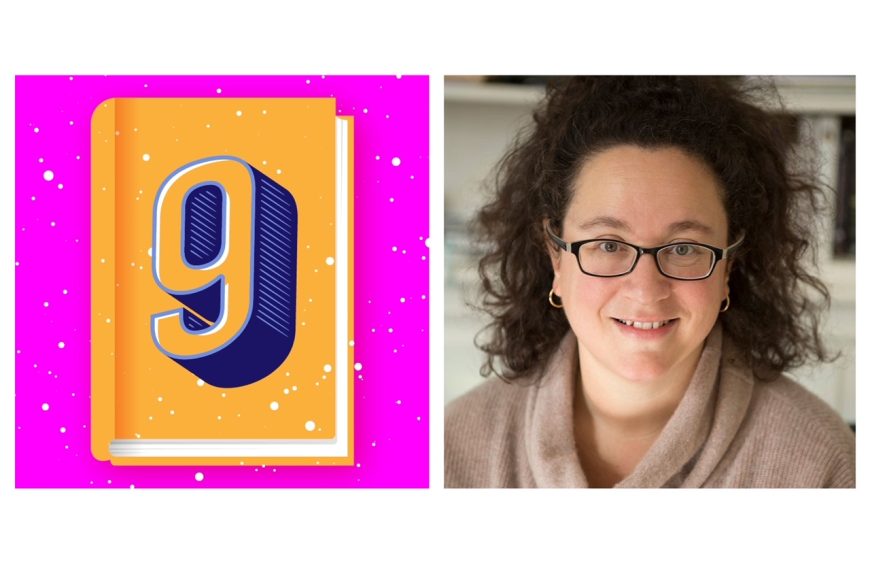 On The Ninth Day of Christmas
Here we are on day nine, just three days left of this Twelve Days of Christmas Writing Advice series and I hope that you're feeling inspired to crack on with your writing resolutions for 2023.
Today's author is Sophie Hannah. Sophie is a Sunday Times and New York Times bestselling crime writer whose books including The Couple At The Table, and Haven't They Grown have sold millions of copies. She is published in 51 countries and 47 languages. In 2014, with the blessing of the Agatha Christie's family and estate, she published a new Poirot novel The Monogram Murders, which was a bestseller in fifteen countries, and she has since gone on to publish two more Poirot novels, Closed Casket and The Killings at Kingfisher Hill which were both instant Sunday Times Bestsellers. With credentials like these, I'm so excited that Sophie agreed to share her best writing advice with you, and so let's hear from her…
"Never assume that past failures mean anything about your ability to succeed in the future. There is no need or good reason, ever, to tell yourself: 'I'll never get published. I might as well give up.' Our writing can and will always improve if our passion for improvement remains. We can always generate new and better ideas, which we execute more skilfully. Fails are always local, specific and temporary. Rather than making them mean: 'It's never going to happen, so I might as well ditch my dreams,' we can instead think: 'I'm sad and disappointed that I didn't get a good result this time — so now what? What's my next strategy? Because I still totally believe I can create huge success.' We then find that we can get over fleeting disappointments so much more easily, because we wouldn't dream of making them mean anything terminally discouraging. 'That didn't work – so now what?' is so much more positive and productive a thought than 'Maybe this means I'm not good enough and lack the talent.'
"In order to continue to believe, passionately, that we can succeed in making our writing dreams come true, we need to be prepared to think differently about belief. Most of our beliefs are based either on evidence that already exists in the world (I believe that cats exist, for instance, because I see cats regularly), and/or on the comforting notion that thousands or millions of other people share our belief. This cannot possibly apply to a belief that we will one day write a huge bestseller that sells millions of copies. Usually, no evidence exists yet in the world that we can create this result. And if we ask other people to support our belief by sharing it, they're very likely to turn round and zap us with a dreary statistic about how 99% of writers make no more than 11k a year. (Even if this is true, it is not a useful thought for an ambitious writer.) So we need to become our own First Passionate Believer (FPB). We have to believe strongly in our own future success before anyone else does, and before there's any concrete evidence to support it.
"Belief of this sort doesn't mean 'I can provide back-up for this view in the form of other people's opinions or tangible evidence'. It also doesn't mean 'I reckon it can easily or will definitely happen'. Rather, it means 'I believe it could happen, and therefore I'm going to focus, always, on that. Because that's the route that's going to get me the best experiential results (happiest life experience while pursuing my goal), the best evolutionary results (who I become in the process of trying), and better tangible real-world results than I'd ever get if you chose not to believe.'
"A writer who believes she can sell more books than JK Rowling, and keeps trying new strategies to make that happen might never outsell JK, but she's guaranteed to create vastly better results than she would if she thought: 'I'll never be able to do that' from the outset. Strategic action and a commitment to improve one's work, combined with being one's own First Passionate Believer is the recipe for a happy and successful writing life!"
• Sophie's most recent psychological thriller, The Couple at the Table, is out in paperback on 19 January and available to preorder here. Sophie also runs the Dream Author Coaching programme for writers and you can find out more about it here.